Here it is, finally, my post about our little vacation. The day we left, was the first day of Miss J's soccer practice. So we stopped and let her play for awhile before getting on the road. It was cold but she loved running around with the ball and watching birds fly overhead. Never mind listening to the coach or doing anything else, but hey, she's three, and she had fun. After that, we were off and excited to finally go!

We traveled for awhile and stayed the night with family. The girls slept in the same room with us and after having this lovely camping experience, I was worried. It took them awhile to go to sleep and they woke up a few times, but all in all it wasn't bad.

The next morning we were up and out the door. Our first stop was Ogden, Utah because they have a dinosaur park we like to visit. This place is great for kids and adults alike. Kara and her boys, and another set of friends, came with us and we had so much fun. There are exhibits inside and outside. Here are a few pictures:

These are some of their indoor robotic dinosaurs. The last time we went, the kids were afraid of them, but this year they loved it!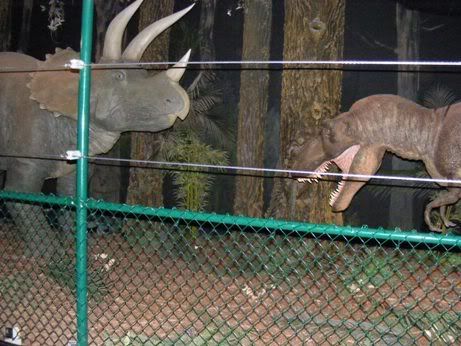 The girls were so excited seeing everything, that we didn't get a chance to stop and read much of the information about each exhibit. So I can't tell you what kind of dinosaur this is, but it looked neat.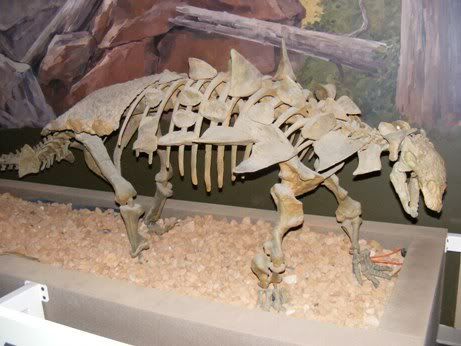 This is part of the play area for kids outside.



Neat volcano.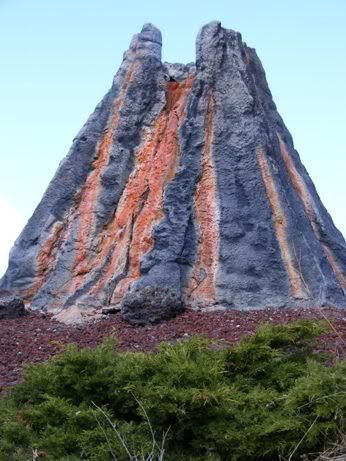 Now again, I didn't get a minute to read the caption, but what on earth is a cat doing in this picture next to the dinosaur??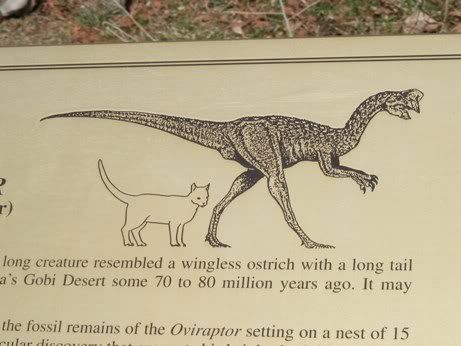 A fun part of this park is you can actually buy geodes and have them cut. My husband, being a geologist major, of course had to buy a few. I don't think these pictures do them justice, but here are two we had cut. The first is a smaller geode and the second is a larger one.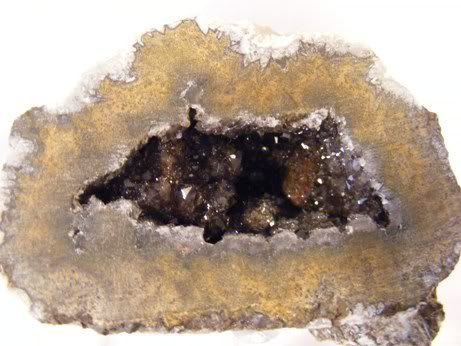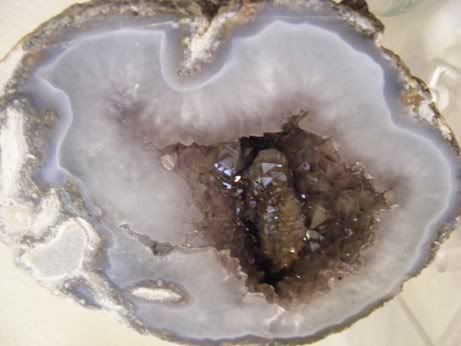 After the park, we went with Kara to grab a bite to eat and then followed her home because we had yet to see her new house. (It's HUGE!) We checked in at our hotel and then went to what's called, The Mayan Restaurant. I wish I had taken my camera in because this was not your ordinary restaurant.

While the food wasn't fantastic it was still pretty good. The best part was the whole atmosphere. The place is decked out Mayan style and they had some incredible entertainment. Right in the middle was a huge waterfall and they had performers on the top. The performers were actual divers and they repeatedly jumped off into the pool below. My heart about stopped each time one of them did, because the pool wasn't that big. It was fascinating to watch and the girls loved it. There was a guy wearing a Mayan costume of sorts, who walked around talking to children and Miss A wouldn't take her eyes off him. I was bummed he never came to our table because she would have loved it. If you haven't been to this, I would recommend it!

After our dinner, we went back to the hotel for a quick swim before bedtime. Did I mention the girls loved staying up past their normal bedtime? lol We didn't even mind, it was so much fun being together. We bought swim wings and little tubes thinking they would love them. The wings were a total bust but the tubes were a big hit. And they even had their first hot tub experience. They are definitely mommy's little girls, sticking one toe in at a time. lol But once we were all in, they liked it.

After swimming we all took a shower and climbed into bed. It took only minutes and both girls were sound asleep. At this point, they really enjoyed being in the same room with us and sleeping in a bed together. They were so cute and we all slept for about 10 hours! The only problem we had, was that we woke up to ants all over our things. Um, EWWW! No, there weren't a ton, but enough that we got ready pretty quick. I told the manager and she gave us a whoopin' $10 credit. :P She first tried to blame it on us because we had food in our room. Well yeah, but it was in a closet on the top shelf. Then she tried to blame it on us being on the bottom floor and the time of year. I couldn't believe it. The credit was better than nothing, but next time I'll spend a little more money to stay somewhere nicer.

So we get back on the road and head to Salt Lake City. Our first destination was the Clarke Planetarium. They have a lot of free exhibits and it's fun to walk around. Here are a few pictures from there:

I took this picture without a flash and I think it looks pretty neat. The globe is right by doors and you can see different weather patterns across the world.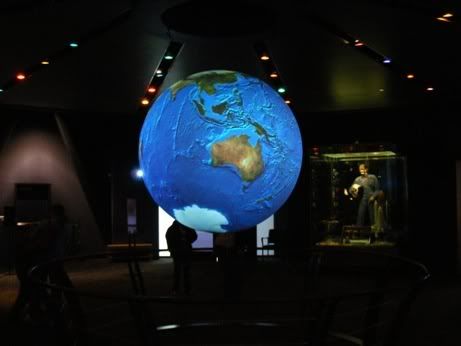 I can't remember which galaxy this is, but I like how the picture turned out.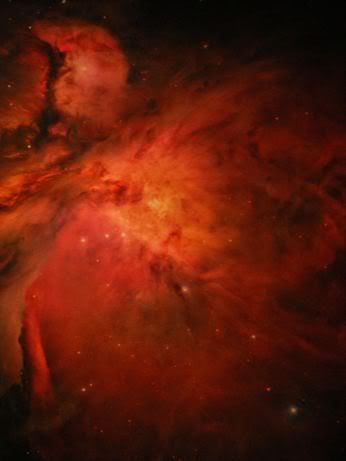 Another galaxy, not sure which one.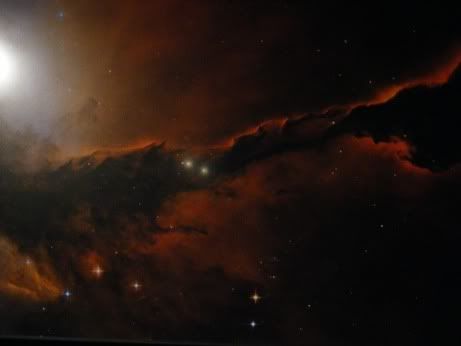 Following the planetarium, we walked over to the Gateway Mall and did some browsing. We took the girls to the Build-A-Bear Workshop and oh my word, was that fun! You actually get to pick out your bear, have stuffing put in, add sounds, give it an air bath, dress it up, and give it a name. It was just under $50 to do this, which is kind of pricey, but worth it. Next time, I think I will do a bear! lol

After stopping at a few more places to do a little shopping, we headed home. We had so much fun in those two days. It was nice not to have to worry about work, school, or babysitting. It was just the four of us, enjoying time together. :)