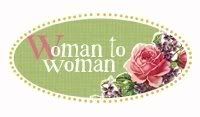 There are many women who still have one or both parents living. As our parents age and move into their 80s and 90s, they often need a family member to care for them. Are you currently the caregiver for a parent? Perhaps you are the caregiver for a beloved grandparent. What have you observed through this process and how have you worked this caregiving into your family life? What difficulties have you encountered, and how have you resolved them? What has been successful for you?


I just recently had an experience that goes along with this topic. Last Sunday I received a call from my eldest brother telling me that my dad had been in the hospital. He had all the symptoms of a stroke (turned into Bell's Palsy) and he had "dead man walking" blood pressure. I was really rattled by the news. Of course I know my parents are getting older and my dad and I aren't even close, but it this made me really uneasy.

I'm not a caregiver for either of my parents, nor do I have any living grandparents. But there are small things I've tried to do to help my mom and dad in hopes that what I do is somewhat beneficial. Neither of my parents live by me but only a phone call away and I try to check in often. We do the same thing for my inlaws but with them, my husband's sister has already prepared for "that" occasion so we don't think about it often.

My parents are in their 60's and the signs of aging are becoming more frequent. I have this feeling that my brothers would instantly take care of my dad when and if the time came. At 24 I already know the responsibility of taking care of my mom will fall upon me. I've known this for a long time and I've accepted it. I don't know how exactly that will happen, but when the times comes everything will surely fall into place.

One of the hardest things I see as I watch my parents get older is to hear their loneliness. Oh that awful feeling! My dad does not feel this as much as my mom does, although the rest of my family live right by both parents. This breaks my heart. No one should feel alone especially our parents! So I feel the most important thing I can do right now is spend time with them. I see that that alone is the most valuable as they age. Whether it's time on the phone, time together, or letters in the mail. Time is equal to that of love.

I love you mom and dad.