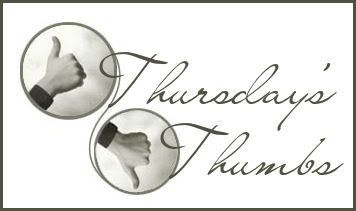 Thumbs Up:
The Sandpiper - This is a local restaurant. We had a gift certificate and decided to use it for a date night. The prices were
insane
(around $16 a plate) and the food wasn't great, but the dessert was delicious! My husband had the New York cheesecake and I had apple pie with ice cream. So good! We'll go again just for the dessert! lol
Thumbs Down:
"Batman Begins" - This movie was dark and had some parts that were super creepy. I wouldn't recommend it. It was one of those that I should have walked out of the room instead of finishing it. Live and learn.
TT is hosted by Mimo, over at her
This and That
blog. :)